Maximize productivity at home, in the office or on-the-go.
Many companies have transitioned their in-office employees to a remote format over the past year. While some have already returned to the office, and many more will be returning at a later date, many workers will be working remotely from now on.
The below items are our current top Work From Anywhere products, and are ideal for employees that will return to an in-person office, will continue to work remotely, or anything in between.
LapGear Lap Desks
Lap desks from retail brand Lap Gear are particularly useful for those working from home. One of the benefits of not working in a physical office is the flexibility in where you work. Feeling burned out in your home office or at your desk? Move to a different chair, or even the couch, while still staying productive with a lap desk. We carry 5 lap desks from Lap Gear, all with slightly different features to help maximize productivity without sacrificing comfort.
LumeCube
Good lighting takes virtual meetings, webinars and video production to the next level. Put your best (virtual) foot forward with video conference lighting from Lume Cube. Available in two configurations, Lume Cube lights use fully adjustable LEDs to help you look your best no matter what virtual event you're attending.
Tangelo TruView
Professional quality lighting is not much use if you don't have a high quality webcam. Enter the TruView from Tangelo. Nearly all high-end webcams now come in 1080p Full HD resolution, but one of the unique features of the TrueView is the 85 degree wide-angle lense. Have you ever video chatted on your phone and seen that your face fills up almost all of the screen?
The wide angle on the TrueView solves the narrow lense angle conundrum, and allows you to video chat at a much more natural angle and position. This feature is especially valuable for sales professionals who incorporate products into their virtual calls, because with TrueView they suddenly have the screen real estate to show off multiple products at once.

Tangelo TruView 2.0 1080p Webcam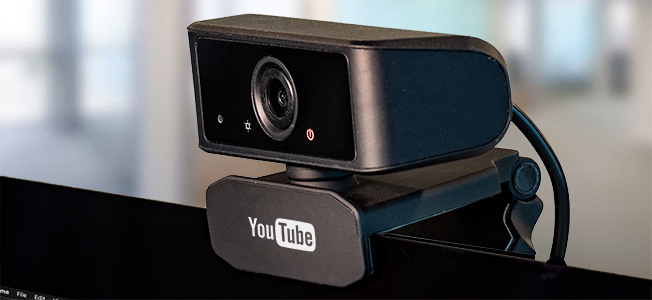 Have questions or feedback on the above products? Leave a comment below. We'd love to hear from you.